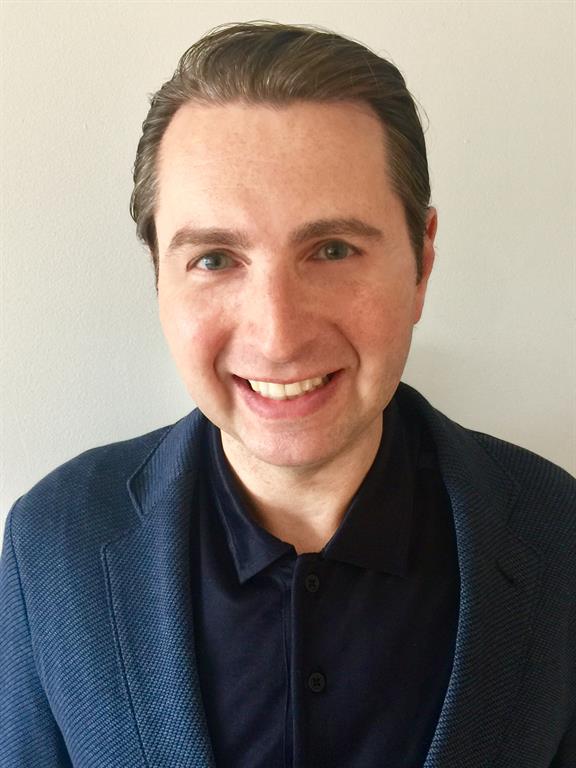 Scott Palyo, MD
Private Practice Child and Adolescent Psychiatrist
Medical Director, Safe Horizon Counseling Center
Assistant Professors, New York Medical College
_______________
The Wilfred Hulse Award is
given annually to a member of the
New York Council on Child and Adolescent Psychiatry for outstanding contributions to the field of child and adolescent psychiatry.
Wilfred C. Hulse Award Lecture
"Working with Children with a History of Trauma"
featuring
Scott Palyo, MD
Please join us on

Wednesday, November 14, 2018

(
register below
)
(6:30 dinner, 7:00 presentations)
Location:
NYU Langone, Smilow Seminar Room, 550 First Avenue, New York, NY 10016
H

ow to engage in a discussion with someone about trauma.
W

hy do kids with trauma remain silent?
H

ow does a child advocacy center operate and coordinate services?
H

ow the Crime Victims Assistance Program, sponsored via ThriveNYC, helps engage the NYPD to
see situations through the lense of trauma.
Speakers:
Scott Palyo, MD

Dr. Palyo is a board-certified, child and adolescent psychiatrist working in private practice and as the Medical Director at Safe Horizon Counseling Center. He is an Assistant Professor in the Department of Psychiatry and Behavioral Sciences at New York Medical College; Immediate Past President of the New York Council on Child and Adolescent Psychiatry (NYCCAP); co-chair of AACAP's Bylaws Committee; and Executive Board Member to the American Association of Child and Adolescent Psychiatry. Dr. Palyo served as AACAP's second congressional fellow from 2010-2011 working with Senator Debbie Stabenow (D-MI) and was the first Early Career Psychiatrist (ECP) Representative to the Assembly of Regional Organizations. Dr. Palyo trained at Emory University and University of Texas and completed his psychiatry and child and adolescent psychiatry residencies at St. Vincent's Hospital/New York Medical College. He is currently a psychoanalytic candidate at NYU Postdoctoral Program in Psychotherapy and Psychoanalysis.




Victoria Dexter, LCSW, PhD

Vice President-Clinical Services


Safe Horizon

Dr. Dexter is the Vice President of Mental Health Treatment at Safe Horizon. She has over 12 years of direct service experience and more than 16 years of experience as a social work administrator. In her eight-year tenure at Safe Horizon, Dr. Dexter established the Safe Horizon Counseling Center, Safe Horizon's only outpatient mental health treatment facility, as a Center of Excellence specializing in the evidence-based, trauma-informed treatment of child and adult survivors of interpersonal violence.




Clinical Director, Counseling Center
Safe Horizon

Ms. Papamihalis is the Clinical Director at Safe Horizon's Counseling Center, providing expert, evidence-based support to children and their caregivers following traumatic experiences. "We want to believe that children don't remember the trauma that happened to them," she says. "Unfortunately, we're wrong. They did see. They did remember. They were impacted by it."




Arisly Rodriguez, LCSW

Clinical Director, Child Trauma Response Team

Safe Horizon




Aisha M Mabarak, MA, MHC-LP
Supervising Clinical Forensic Specialist


Safe Horizon | Jane Barker Brooklyn Child Advocacy Ctr

Ms. Mabarak is a forensic interviewer, trauma therapist, and clinical supervisor at the Brooklyn Child Advocacy Center. She works as part of a multidisciplinary team alongside NYPD Special Victims, ACS, prosecutors and expert medical teams in the investigation of child abuse, and has conducted over one thousand interviews exploring allegations of sexual and physical abuse, human trafficking and commercial sexual exploitation. Ms. Mabarak provides and supervises the application of a brief peri-traumatic treatment model aimed at preventing the development of PTSD in children and families impacted by violence.
For more information, please email info@nyccap.org.
To receive emails about upcoming events, please

click here.